Introduction
This document explains how to configure and manage Zoho integration with the PureAUTH Identity Platform and make Zoho authentication Passwordless.
Prerequisites
Your Zoho account must be an organization account and not a personal account.
You must be an administrator in your organization.
Add Zoho SAML application on PureAUTH
Navigate to the Applications tab.
Select "Add Application".
Select "Zoho SAML".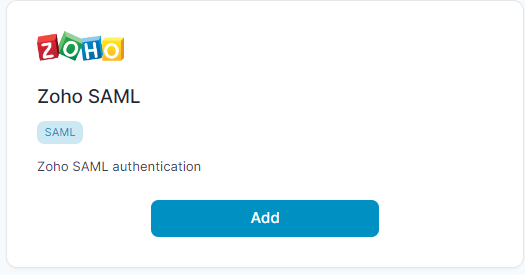 Enter Any application Name.
Select Primary (Corporate Email) in the Dataset for email field.

In the "SAML Response Endpoint (ACS URL)" field, enter the URL using the following pattern.
https://accounts.zoho.in/signin/samlsp/1234567890

Steps to configure SAML with Zoho Accounts
Sign in to your Zoho account at accounts.zoho.com.
Click "Organization" in the left menu, then click "SAML Authentication".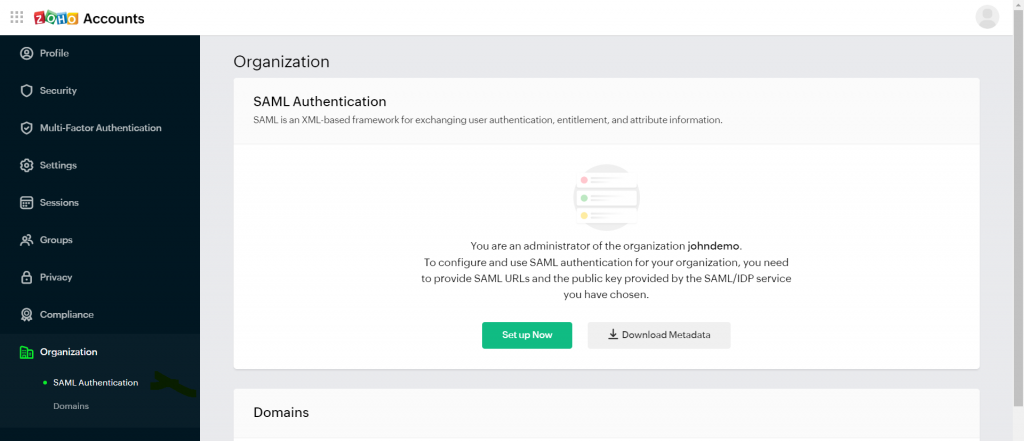 Click "Download Metadata".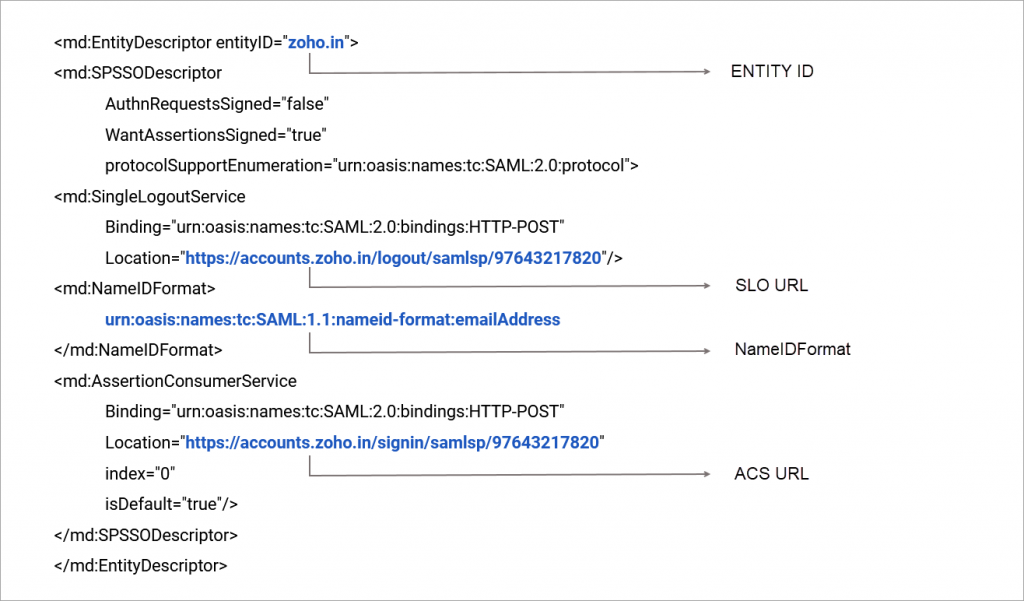 Copy the ACS URL from Metadata and paste it into PureAUTH.
Click Set up Now.
Enter the information (which you get from your PureAUTH) in the following fields:

Sign-in URL
Sign out URL (Optional)
X.509 Certificate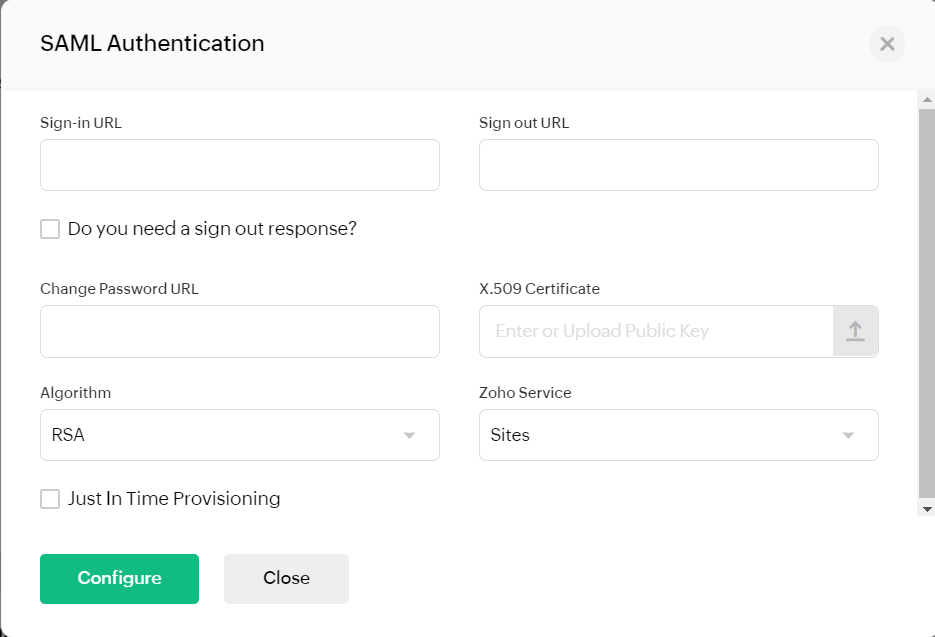 In the Zoho Service select the service you want to redirect your users to when they access the app from your PureAUTH.
Click "Configure".
Congratulations! You are now using Zoho passwordless.
Further Assistance
For further information or assistance, please contact PureID support team : support@pureid.io.